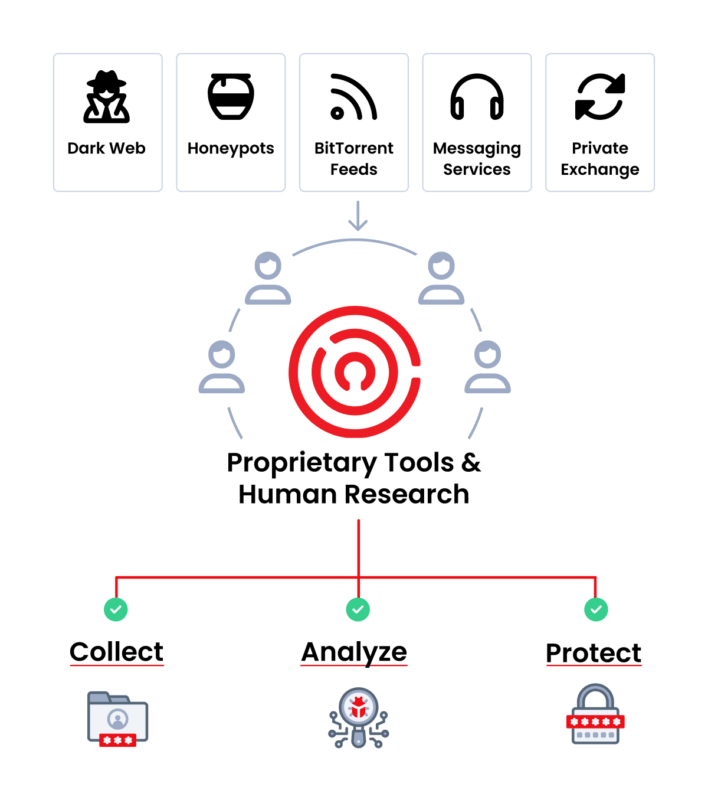 Human and Automated Intelligence
How do we provide our clients with the most current and complete protection?
Our trained analysts scour the public Internet, Dark Web and work with private sources. This human intel is combined with our proprietary tools that automatically intercept and download data 24/7, normalizing and indexing new exposures.
Our credentials and passwords database is updated continuously as new data is obtained, and cleaned from invalid data, duplicated credential records, and data that would lead to unnecessary alert fatigue. This is what makes Enzoic's threat intel the most current, complete, and actionable.
Learn more