---
---
Get Started with Enzoic for Active Directory Free
---
Automate Password Policy Enforcement and Follow NIST Password Guidelines
---
Our Active Directory Password Filter solution keeps vulnerable passwords out of your environment, and automates removing passwords that become unsafe.
Register for a free account. Get your license key and download. Use Enzoic for Active Directory for up to 20 users at no cost. No credit card required.
---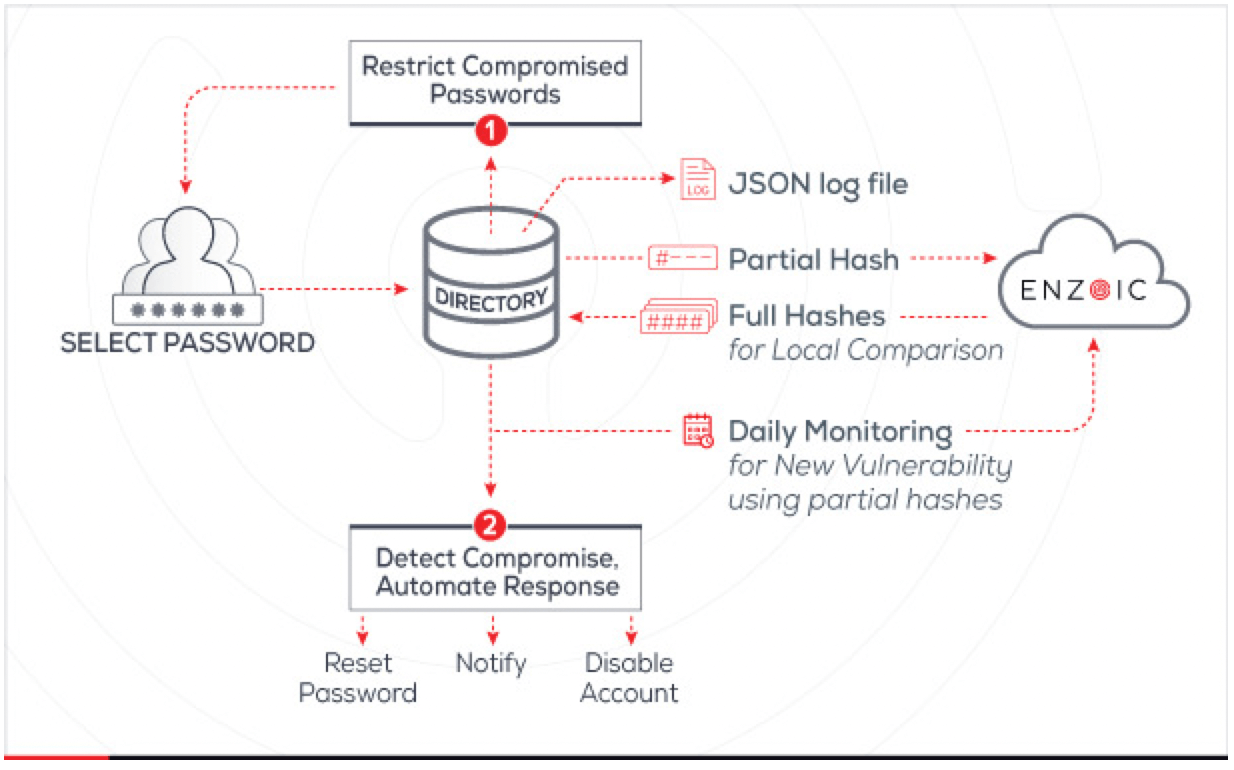 ---
Active Directory FAQ's
Click here for additional Active Directory questions & answers.
Learn More With Some Quick Videos
---
Free Password Auditing Tool
---
Hardening Passwords with Enzoic
---
Weak or Compromised Credentials?
---