Enzoic Password Auditing
---
Enzoic for Active Directory Lite is a quick password auditing tool that pinpoints which user accounts in Active Directory have weak, compromised or reused passwords.
---
ENZOIC FOR ACTIVE DIRECTORY LITE
Get a quick snapshot of your domain's password vulnerabilities in seconds.
Free Product. Just download and go. No key required.
---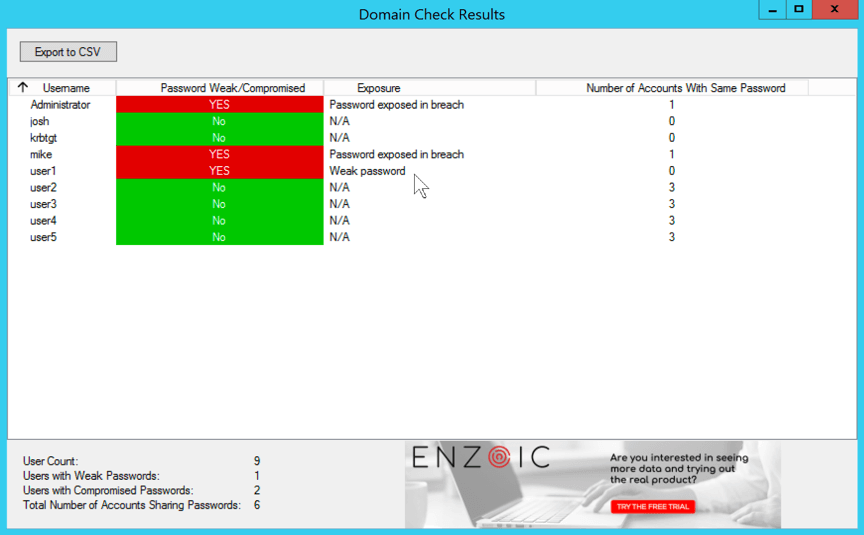 ---
Read more about Enzoic for Active Directory Lite and how it helps audit for compromised passwords.
Enzoic for Active Directory scans for common passwords, passwords found in cracking dictionaries and password that have been previously breached and exposed online. It also finds passwords reused within your organization.
It's a lightweight version of Enzoic for Active Directory, suitable for performing a quick audit using Enzoic's proprietary database of 7+ billion exposed passwords.
---
Active Directory Lite FAQs
---